In Memorium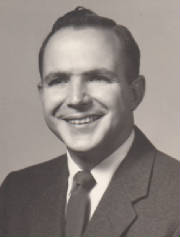 Phillip Logan BAIRD Jr.
He was born February 17, 1929 at Roanoke, Virginia, a son of the late Philip Logan Baird and Christine Snyder Baird. Reared and educated in Roanoke, he graduated from Virginia Tech University in 1950 with a degree in engineering. He also served as a First Lieutenant in the United States Army and the National Guard for a several years.

He worked for Blue Bell, Inc. and retired as vice-president of manufacturing in the boots division in Nashville, Tennessee after over 30 years of service. He resided in Hendersonville, Tennessee for many years prior to moving to Pine Bluff in 2006.

He was a former member of St. Joseph of Arimathea Episcopal Church in Hendersonville, where he was a former choir member, vestryman, church treasurer, and altar server. While living in Pine Bluff, he was a member of Grace Episcopal Church, where he sang in the choir and was an altar server.

Phil was an avid golfer, bridge, and tennis player. He was the 1986 State Champion in Men's 55 and over single tennis in the Tennessee Closed Tournament; champion of the Greater Nashville closed in 1989 in the Men's 60 and over division.


Survivors include his wife, Rosemary Crisp Baird, whom he married on April 28, 1956 at Roanoke;

his children, Philip L. Baird III of Pittsburgh, PA, Lisa Baird Fleming and husband Max Fleming Jr. of Pine Bluff, and Christopher A. Baird and wife Miriam of Nashville;

grandchildren Callie, Logan, Caroline, Max III, Andrew, and Kaitie;

a sister, Ann Logan Weaver and husband Richard Weaver of Wilmington, NC; and a brother-in-law, H. K. Crisp of Huntington, WV. ;

Funeral services will be Friday, June 1, 3 p.m. at Grace Episcopal Church in Pine Bluff. Visitation will be Thursday from 6-8 p.m. FULLER HALE-SOUTH FUNERAL SERVICES in Pine Bluff.

Memorials may be made to Grace Episcopal Church, 4101 S. Hazel Street, Pine Bluff, AR 71603; or to St. Joseph of Arimathea Episcopal Church, 103 Country Club Dr., Hendersonville, TN 37075.

Published in The Tennessean on May 31, 2012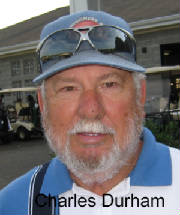 Charles Gilbert Durham
12/17/1938 - 4/25/2012

ALEXANDER FUNERAL HOME

Charles Durham age 73 of Bethpage passed away Wednesday April 25, 2012. Graveside service will be Thursday, April 26th, at 12:00 noon from Sumner Memorial Gardens with Rich Shockley officiating.

John Gilmore, David Durham, Alan Durham, Matt Sturdivant, Jordan Durham, and Mitch Curry will be serving as active pallbearers and the Dogwood Hills Morning Golf Group serving as honorary pallbearers.

Visitation will be Wednesday, April 25th from 4:00-8:00 p.m. and Thursday, April 26th from 10:00 – 11:30 a.m.

He was born December 17, 1938 son of the late William V. and Era Mae Woodward Durham in Sumner County, TN. In addition to his parents Mr. Durham is preceded in death by one brother Fred Durham.

He is survived by his wife Demetrius Durham of Bethpage, sons; Chuck Durham (Gina) of Portland, Tracy Durham (Angie) of Gallatin, daughter Kim Durham of Portland, step-son Chuck Davis of Red Boiling Springs, step-daughter Jennifer Klamer (Craig) of Gallatin, brother James Durham (Rose) of Lebanon, sisters Ruth Guill of Hendersonville, Helen Woodall (Kenneth), Lois Gattis, Virgie Weldon all of Gallatin and five grandchildren, Mitch Curry (Mindy), Matt Sturdivant, Morgan Durham, Jordan Durham, and Jesse Klamer.

Online condolences may be submitted at alexanderfh.info.

Alexander Funeral Home is in charge of the arrangements.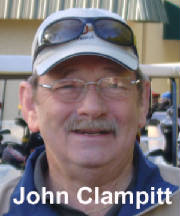 CLAMPITT, John A.
Passed away April 23, 2012 after a brief illness, with his loving family at his side.
He was born in Marshall, TX on November 20, 1943, son of Bob and Mary Clampitt. He graduated from Hallsville High School, where football and boating were his passion.
He is survived by his wife, Brenda Clampitt; a daughter, Angela (Alan) Collins; a son, John K. (Kathryn) Clampitt; 2 step-sons, Danny (Brenda) Edmondson and Matt (Candy) Edmondson; grandchildren, Sean Clampitt, Hannah O'Leary, Alex Gentry, Jake Gentry, Jordan Gentry, Wil Edmondson, Kyle Edmondson and Miranda Edmondson; one great-granddaughter, Raegan O'Leary; and sister, Amy (Rocky) Clinton.
John was the owner of Coldwell Banker Professionals in Brentwood, TN. For ten years, prior to moving to Tennessee, he was a professional speaker and sales trainer, traveling throughout the United States and Canada. He was named a Distinguished Member of Who's Who Worldwide in the Who's Who Registry of Business Leaders, along with multiple Real Estate and service awards.
When he retired in 2005, he became an active volunteer with the Nashville Chapter of the American Red Cross, deploying to over 30 national disasters in 5 years. He served as Mass Care Manager for the Nashville Chapter and has become a specialist on a national level in the area of Feeding. He has been assisting the State of Florida in hurricane preparedness planning.
He was named "Volunteer of the Year" on Saturday, April 21, 2012 at the Nashville Chapter's annual Volunteer Recognition ceremony.
A Celebration of Life will be held at 2 p.m. Wednesday, April 25, 2012 at First United Methodist Church in Hendersonville, TN.
Visitation will be at 12 Noon until the service hour on Wednesday. Funeral service will be held at The Colonial Chapel of Sullivan Funeral Home in Marshall, TX on Saturday, April 28, 2012 at 2 p.m. Visitation will be at noon until the time of service on Saturday.
Burial will immediately follow at Hallsville Cemetery in Hallsville, TX.
The family requests in lieu of flowers, that donations be made to the Nashville Chapter of the American Red Cross, 2200 Charlotte Ave., Nashville,
SULLIVAN FUNERAL HOME, (903) 938-7777.

Published in The Tennessean on April 24, 2012



| | | |
| --- | --- | --- |
| September 12, 2006 at Country Hills | October 5, 2006 at Swan Lake | November 28, 2006 Christmas Party |
Bobbie E. "Bob" Browning Obituary
BROWNING, Bobbie E. "Bob" Age 77 of Old Hickory, went to be with the Lord on Jan. 16, 2009 with his family at his side. Preceded in death by infant daughter, Jeanne Gayle; brothers, Harry, Billy, Ronald and Gordon; sister, Sharon. Survived by his devoted wife of 58 years, Rosalie "Rose"; sons, Bobby Jr. of Nashville, TN, Michael (Patti) of Manchester, TN; daughters, Beverly Bortz (Dale) of Reinholds, PA; Mary Browning Huntington of Mt. Juliet, TN (Troy Blahnik); two beloved grandchildren whom he adored, Jessie Ray Nash and Ashley Rose Huntington of Mt. Juliet; sisters, Joyce Nicolosi of Elyria OH, Becky Gregory (Ken) of FL; brother in-law, Paul Runyon of WV; nieces, nephews and friends. Mr. Browning was born Dec. 28, 1931 at Kayford WV. He retired from LTV Steel in Cleveland OH after 35 years of service. He is a Korean War Veteran and a member of VFW Post 3345 in Strongsville, OH. He has been a resident of Old Hickory for 15 years, and a member of Emmanuel Lutheran Church in Hermitage. He loved to golf and was a member of Tennessee traveling Senior Golf Assoc. until poor health forced him to quit playing the game he loved. Family will receive friends on Monday January 19, 2008 from 3-8 p.m. Funeral service to be conducted on Tuesday, January 20 at 12 Noon with Rev. Keith Enko officiating. Entombment to follow in Hermitage Mausoleum. Active Pallbearers will be family and friends, Honorary Pallbearers will be his golfing buddies, Don Lawrence, John Corley, Tom Williams, Tom McCormick and Ron Hughes. The family would like to thank Dr. Eric Raefsky of Ten. Oncology, Erica Gamble, R.N. and all the staff at Alive Hospice for their care. Arrangements by HERMITAGE FUNERAL HOME, 535 Shute Lane, Old Hickory, TN, 37138 (615) 889-0361.
Click this link to view a slide show of pictures of Bob Browning taken during the past three years.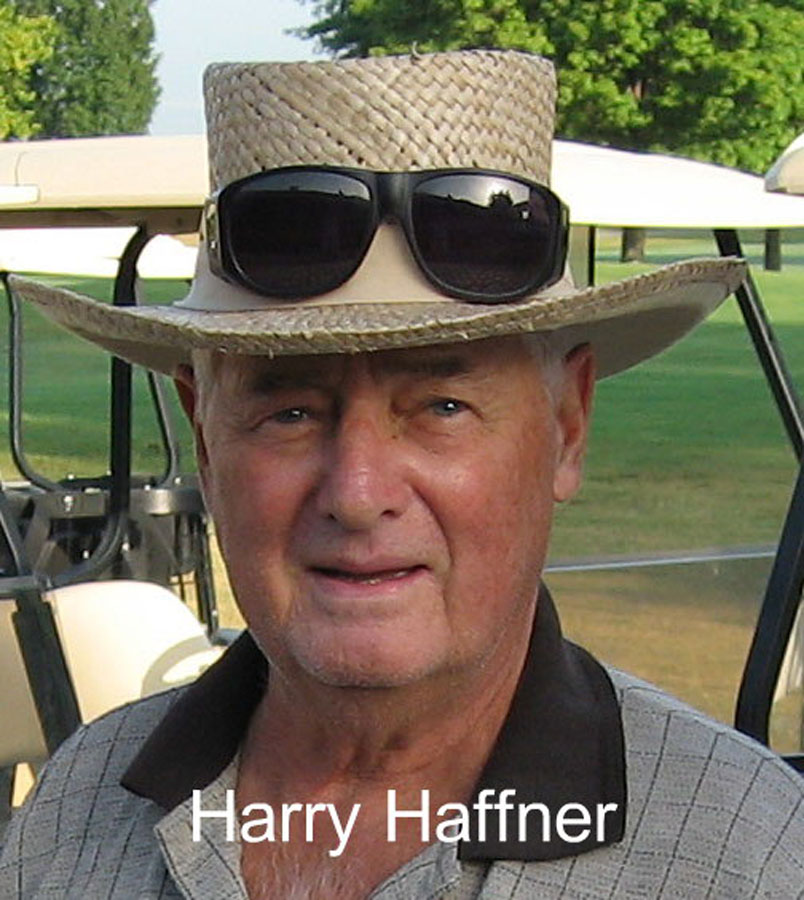 Haffner Jr., Harry Thomas
HAFFNER, JR., Harry Thomas Age 78 of Hendersonville, passed away October 6, 2008. Harry worked in the automobile industry his entire life, beginning in Nashville, TN and later in Lexington and Louisville, KY. He taught the Dale Carnegie Sales Course for 10 years. He was an avid fisherman and golf was his passion. He played with the Tennessee Traveling Seniors, since his retirement and returned to TN. He was preceded in death by his parents, Harry Thomas, Sr. and Alice Miller Haffner; and a brother, Jacob J. Haffner. He is survived by his wife of 55 years, George Anne Pellettieri Haffner; his daughters, Deborah (Darrell) West and Julia (Wayne) Kirby; his sons, Johnny (Julia) Haffner, Joe (Gina) Haffner and George Haffner; his grandchildren, Lee, Elliott, Allison and Adrienne West, Julia, Christopher Ryan, Gretchen and Alex Haffner, Lauren Hollis, Cassandra and Julia Anne Kirby; and his sister, Margaret Haffner Norris. Visitation with the family will be from 5 p.m. until 8 p.m. Wednesday, October 8, 2008 at the Hendersonville Funeral Home. Inurnment services will be private. In lieu of flowers, memorial contributions may be made to Alive Hospice or to the Sumner County Humane Society. HENDERSONVILLE FUNERAL HOME
Click this link to view a slide show of pictures of Harry Haffner taken at TTSGA tournaments during the past three years.


As was Howard Lee's custom, he left his condo the morning on 9/16/2008 at 6 A M to arrive at the golf course to be the first one there to check in all players. He was found at the foot of his condo's steps about an hour or so later. His service as our Tournament Chairman for the last several years was in very good hands. That smiling face was always there to welcome each player when he arrived and was there until the final scorecard was turned in before he went home. When he got home he kept working until he had all scores recorded and sent the results out for all members to see. He attended all board meetings, returned all telephone calls and stayed on top of organizing each tournament to make it run smoothly, fairly and accurately. He will be sorely missed.

Howard F. Lee Obituary
LEE, Lt. Col. (Ret) Howard F.Age 75 of Old Hickory. September 16, 2008. Howard was an avid golfer who loved his Lord. His military career included Korea & 3 tours in Vietnam. He was a Green Beret, Ranger & a member of the Special Forces. He is preceded in death by wife, Mary Nelle. He is survived by wife, Janet Rodgers Lee; daughter, Lisa (Robert) Vaughn; son, David (Karen) Lee; stepdaughters, Marta Allen (Paul) Cotter, Chelli Malkiewicz, Yvonne (Henry) Hamilton, Mary Kathryn (Eric) Lopez; stepsons, Scott Rodgers, Todd (Erica) Rodgers; brothers, Richard & Charles Lee; sister, Gladys Lee; nephew, Jerry (Shirley) Lee; 16 grandchildren; 6 great-grandchildren. Visitation at Phillips-Robinson Co., Hadley Chapel, Thursday from 2 until 4 and 6 until 8 p.m., and Friday at Hermitage Hills Baptist Church from 10 a.m. until time of services at 11 a.m., Dr. Paul Brady officiating. Honorary Pallbearers are Heartbeat Ministry workers and TN. Traveling Seniors Golf Assoc. Memorials may be made to Hermitage Hills Baptist Church Heartbeat Ministries. Interment Mt. Olivet Cemetery. PHILLIPS-ROBINSON CO., Hadley Chapel, Old Hickory, TN (615) 847-1010
Click this link to view a slide show of pictures of Howard Lee taken at TTSGA tournaments during the past three years.