.......... 5 Josiah Frederick WILLIAMS ref #: 198 1786 - 1851
................. +Margaret (Peggy) Thomas PHILIPS ref #: 748 1799 - 1844
..................... 6 Rebecca WILLIAMS ref #: 736 - 1844
..................... 6 Rowena Josey WILLIAMS ref #: 737 1822 – 1903
..................... 6 Milbrey Horn WILLIAMS ref #: 750 1815 –
..................... 6 Joseph Phillips WILLIAMS ref #: 751 1818 – 1862
..................... 6 Elisha WILLIAMS ref #: 738 1824 – 1899
..................... 6 Henry Philips WILLIAMS ref #: 747 1828 – 1901
..................... 6 David Dwyer WILLIAMS ref #: 740 1829 - 1829
..................... 6 Sarah Elizabeth WILLIAMS ref #: 741 1830 - 1903
..................... 6 John Maxey WILLIAMS ref #: 743 1833 – 1913
..................... 6 Margaret WILLIAMS ref #: 745 1837 – 1864
..................... 6 James Harm WILLIAMS ref # 739 1826 - 1893
..................... 6 Mary Thomas "Money" WILLIAMS ref #: 742 1831 - 1910
........................... +James Cartwright WARNER ref #: 1073 1830 - 1895
………………………... 7 Mary Thomas WARNER ref #: 1316 - 1863
………………………... 7 James C. WARNER ref #: 1317
………………………... 7 Andrew WARNER ref #: 1318
.………….……………. 7 Leslie WARNER ref #: 1179 1853 - 1923
………………………....... +Katherine BURCH ref #: 1319
…………………………............. 8 Infant BURCH ref #: 1655
…………………………............. 8 Infant BURCH ref #: 1656
……………….……….. 7 Harry WARNER ref #: 1180 1858 - 1898
………………………... 7 Percie WARNER ref #: 1181 1861 - 1927
…………………….......... +Margaret Elizabeth "Maggie" Lawrence LINDSLEY ref #: 1287 1864 - 1936
…………………………............. 8 Sadie WARNER ref #: 1269 1885 -
……………………….................... +George Augustine Washington FRAZER ref #: 1270 1879 - 1962
....………………………….................... 9 George Preston (Shelby Williams) FRAZER ref #: 1289
.…………………………....................... 9 Margaret Lindsley FRAZER ref #: 1290
..………………………….......................... +Stanley Delury ROSE ref #: 1295
………………………………………………..... 10 Stanley F. ROSE ref #: 1296
.…………………………....................... 9 Percy Warner FRAZER ref #: 1288 1906 -
..………………………….......................... +Winifred Loesch DUSENBURY ref #: 1294
..……………………………….................... *2nd Wife of Percy Warner FRAZER:
...………………………….......................... +Elizabeth Anderson Kiinby SMITH ref #: 1292
.…………………………....................... 9 Mary Washington FRAZER ref #: 1291 1914 - 1974
....…………………………........... 8 Mary Louise WARNER ref #: 1297 1886 - 1919
.………………………….................. +Luke LEA ref #: 1301
.……………………………........... 8 Margaret Lindsley WARNER ref #: 1298 1889 - 1981
....…………………………................ +John O. WHITE ref #: 1302 1883 - 1933
....……………………………........ 8 Mary Thomas WARNER ref #: 1299 1893 - 1981
..…………………………................. +William Thomas MALLISON ref #: 1303 1885 - 1965
.……………………………........... 8 Percie WARNER ref #: 1300 1896 - 1976
....…………………………............... +Luke LEA ref #: 1306
……………………….. 7 Joseph "Joe" WARNER ref #: 1182 1864 - 1939
.....…………………….... +Mary Francis DUNCAN ref #: 1307
…………………….... *2nd Wife of Joseph "Joe" WARNER:
…………………….......... +Lilian BLACK ref #: 1308 1875 -
...…………………………….......... 8 Lillian Black WARNER ref #: 1657 1900 -
……………………….. 7 Edwin WARNER ref #: 1183 1870 - 1945
..……………………....... +Susan Hamilton RICHARDSON ref #: 1309 1910 - 1947
.……………………………............ 8 Milbery WARNER ref #: 1310 1902 -
....…………………………................ +William WALLER ref #: 1311
..…………………………….......... 8 Emily WARNER ref #: 1312 1905 -
...…………………………................. +Joel Edward DEAN ref #: 1360
.....……………………………....... 8 Susanne WARNER ref #: 1313 1910 -
.......…………………………............ +James O. BASS ref #: 1314

PEACEFUL END OF A LONG LIFE

Mrs. J. C. Warner, Widely-Known and Beloved Woman, Passes Away

MOTHER OF SEVEN SONS

Devoted Member of Church, She Carried Practical Christianity Into Details of Her Daily Life

FUNERAL THIS AFTERNOON

Mrs. Mary Williams Warner, widow of Mr. James Cartwright Warner, died of infirmities incident to age at "Renraw", the home of her son, Mr. Percy Warner, three miles on the Gallatin Road, at 4 o'clock yesterday morning. She was 79 years of age. For some time past she had been in failing health, but, almost to the time of her death, took an active interest I current events and in the home life of her family.

Mrs. Warner had, during a long life, been one of the most widely known and generally loved women of Nashville. Her life was devoted very largely to the service of others, and she held the highest esteem of her large circle of acquaintances.

LIFELONG RESIDENT

She spent all of her life, with the exception of a few years following her marriage, in Nashville, and was a member of one of the city's oldest families. She was a daughter of Mr. Josiah and Mrs. Margaret Phillips (sic) (should be Philips) Williams, and was born at "Maplewood" on the Gallatin Road August 11, 1831. On November 3, 1852 she was married to Mr. James Cartwright Warner. Shortly after their marriage they moved to Chattanooga where they lived until the outbreak of the war between the states, when they returned to Nashville. Mr. Warner became identified with large iron interests, and until his death in 1893, was one of the most influential iron manufacturers in the country.

To Mr. and Mrs. Warner eight children were born. Their only daughter died in infancy. Joseph S. Andrew and Harry Warner died several years ago and Leslie Warner died less than a year ago. The surviving sons are Percy Warner, President of the Nashville Railway & Light Company; Joseph Warner, who succeeded his father in the management of a number of important iron industries; and Edwin Warner of the Nashville Trust Company. These sons were at her bedside when death came. She is survived also by a brother and a sister, Mr. John N. Williams and Mrs. Martha Duncan.

FAMOUS FLOWER GARDEN

Since the death of her husband Mrs. Warner had made her home with her son, Mr. Percy Warner. Home loving by nature, she devoted herself to the affairs of the household, and the famous flower garden at "Renraw" is largely the product of her care. It was her practice to visit here some every day and unless prevented by illness she came to the city every morning for this purpose.

Mrs. Warner had been a member of the First Presbyterian Church since 1874 and until prevented by advancing age, took an active interest in its affairs. Her practice of Christianity was carried into the minutest details of her daily life.
The will of Mary Thomas Williams appears below as it was filed with the Davidson County TN Court.

A History of Tennessee and Tennesseans
by William T. Hale, published 1913
Volume VII Page 2043
Major Joseph H. Warner
The father of Major Warner, Joseph H. Warner, was born in Sumner county, Tennessee, September 5, 1843. His father, J. L. Warner, was a native of Virginia, whence he moved to Sumner county, Tennessee, in the eighteen thirties. By occupation he was a farmer and a stockman and a solid, sub­stantial citizen of Sumner county.
The mother of Major Warner was before her marriage Miss Elizabeth Cartwright, and on her side represents one of the oldest and most notable Tennessee families. Her father was James Cartwright. The Cartwright family came from North Carolina in 1780, and settled near Nashville, where the great-grandfather, Robert Cartwright, died. They were among the original settlers in that part of Tennessee, and bought their land from the Indians.
The mother of Major Warner died in 1873. There were four sons and three daughters in the family, of whom the Major and three sisters survive.
His brother, James C. Warner, was one of the prominent iron masters of Tennessee, and had established some of the early iron furnaces in eastern and middle Tennessee, and continued their operation with notable success throughout his active life.

James Cartwright Warner
1830 August 20 – Born in Gallatin, Sumner County, Tennessee. Great-grandson of Robert Cartwright who came to Nashville in 1780. He was the son of Elizabeth Cartwright and Jacob Levi Warner. His father Jacob Levi Warner was born in Buckingham County, Virginia in 1805 and moved to Sumner County while still a boy. Attended school in Gallatin 1847-1851 Salesman in the wholesale grocery establishment of Shepherd & Gordon at Nashville.
1851-1852 Employed by Kirkman and Ellis.
1852 November 3 – Married Miss Mary Thomas Williams who lived four miles from Nashville on the Gallatin Turnpike.
1853-1861 Moved to Chattanooga and went into business on his own account. Elected Mayor of Chattanooga.
1861-1865 Member of the General Assembly from the counties of Hamilton, Rhea, Sequatchie, and Bledsoe. He did not join the army because of poor health but endured many hardships during the war.
1866 Cashier of the Bank of the Union.
1868-1875 Became Secretary and later General Manager of the Tennessee Coal and Railroad Company of which Arthur St. Clair Colyar was president. Iron industry made large advances under his management, new furnaces were built and other bought. The Chattanooga and Sewanee furnace at Cowan and those at Ensley, Alabama, were built and also the Southern States Coal, Iron, and Land Company; the Pratt Mines; the Alice Furnace; the DeBardelaben Coal and Iron Company; and the Cahaba Coal Company.
1876-1885 President of the Tennessee Manufacturing Company. He continued throughout this period to increase the number if iron furnaces and other businesses.
1882-1885 President of the Tennessee Coal, Iron, and Railroad Company. Directors were Nat Baxter, Jr., Samuel J. Keath, John P. White, John P. Williams, A.S. Colyar, Thomas Steger, and George A. Washington.
1885 October – Resigned because of ill health.
1895 July 21 – Died at "Renraw," his country home, and was buried at Mt. Olivet.

Mary Thomas Williams was known as "Money". After James Carwright Warner died, she still reigned as the matriarch of Renraw (backwards for Warner) until her death in 1910. Renraw was sold soon thereafter. She was one of 14 children, three of her sisters married Ewings.
She was hard of hearing and used a cylindrical trumpet with a mouthpiece on the end. She also had rheumatism, especially in her feet. Children were warned not to step on her feet. Her coachman was Geroge Bonner, a large robust black man. The bay mares, one pair of horses were Emma and Pearl. There was an enclosed carriage for cold weather and a surrey for summer time. Visits to the butcher would entail the butcher coming out and taking the order and then bringing it out.
She called on her sons every day. Sons Joe and Edwin lived with their wives in rented houses. Leslie and his wife Katie Burch lived at the old Warner residence on Spruce St.
After Leslie's father died, Katie stopped speaking to the Warners as she expected that Leslie, being the eldest, would get a larger share of the estate. This did not happen, hence the cold shoulder.
Leslie's Mother would still come by to see him, but he'd have to come out to her carriage, as she was forbidden by Leslie's wife to enter the house.
Money's head cook of long standing was Sarah Hooper. She was provided with a horse and carriage and an organ to play. The butler was Tom King for many years.
Money was surperstitious and would never have 13 at the table even if it meant sending the children to the pantry to eat. At Christmas, the servants presents were distributed first and the children and other folks afterwards.
Joe and Edwin and their families and others would come for Sunday dinner and spend the day. Entertaining the children fell to Percie, which he undertook reluctantly.
The following gives a little information about Renraw, both as it is now and as it was.

Renraw Community Association History
Neighborhood History


Our neighborhood boasts a rich history including people, locations, and events that have added to the history of the city of Nashville and to our neighborhood. Here are just a few of the historical highlights from the Renraw Community Association and our neighborhood.

Renraw – The stately farm across the river not far from Nashville on Gallatin Road was the home of Percy Warner, born in 1861. James Cartwright Warner, Percie's father, in 1863 fled from Chattanooga to escape the civil war and the Warner family moved to their farm on Gallatin Road in Nashville.

At this home in East Nashville, Percy Warner, who had a love of wildlife and animals, maintained a menagerie of exotic animals on the grounds of the Renraw Mansion. One particular favorite was a pet crane, which is used as a symbol in the logo for the Renraw Community Association.

Warner lived for years at the Gallatin Road farm (Renraw is Warner spelled backwards) before moving to "Royal Oaks" on Harding Road.

Trevecca Nazarene College- was founded in 1901 by the Reverend J.O. McClurkan as the Literary and Bible Training School for Christian Workers. In 1914 the College was moved from downtown Nashville to the site of the Warner Mansion in the Renraw Neighborhood area.. The college continued to be located at this site until 1935 when it was established at its present location on Murfreesboro Road.

The neighborhood includes the Nashville Auto Diesel College (NADC) – One of the leading technical schools is in the nationa. NADC boasts successful graduates that are well known in the racing industry and have served on the racing teams of some of NASCAR's most famous drivers.
The following was furnished by Stanley F. Rose in 2006
Our grandmother, Sadie Warner Frazer, wrote in her memoirs that they often visited their cousins, the Philips family, at Sylvan Hall:
"We have often gone to visit our Philips kin at "Sylvan Hall" with our grandmother Warner. They frequently gave spend-the-day family reunions.
We would leave Renraw in the early forenoon (by carriage of course), go out the Gallatin Pike to Maplewood, out through Maplewood over a road of sorts and emerge on the Dickerson Pike a short distance from Sylvan Hall. These reunions were always happy, hilarious affairs with such kissing and hugging of cousins infrequently seen.
The Philips were remarkably attractive people, excelled at telling stories and were all good-looking. They were Money's first cousins: Cousin Maggie who had inherited the home place; Cousin Joe who had built a small house on his acres and had wonderful apple orchards; Cousin Dan who lived on the Gallatin Pike; and Cousin Mary (Demoville) who was Cousin Willie's mother. (Money was Mrs. James Cartwright Warner whose mother was a Philips.)
Cousin Willie was a worthy representative of this family. She was named for her grandfather William D. Philips.
The story goes that Joseph Washington "stopped over" for a few days with his friend Joseph Philips when he came out to Tennessee from Virginia prospecting. He looked the countryside over, came to the conclusion that it was too thickly settled and pushed on with his few possessions (and slaves, there were several) to Robertson County, built Wessyngton and founded the family there."
Sylvan Hall was built by Joseph Philips and his wife Milbrey Horn and located outside Nashville on the Dickerson Pike. It passed out of the Philips family by the early 20th century, and was eventually purchased in the 1960s by the congregation of the Bellshire United Methodist Church which held services there for a period of time, and then razed the house and built their church on the site at 1201 Westchester Drive intersection of Westchester Drive and Dickerson Pike) south of Old Hickory Blvd. at the first major intersection.
The text below was written by Sadie Warner Frazer and I transcribed the handwritten text from her papers located at the Tennessee State Library and Archives.
The Warner Family consisted of Father and Money, Uncle Joe, Uncle Harry, Uncle Ed (the youngest) and the rapidly growing Percy Warner family. Uncle Harry was slight of build and very frail, practically an invalid from asthma. Uncle Joe and Uncle Ed were both good looking and attractive and a very happy, merry part of our childhood. They had a host of friends, young men their ages coming at the Spruce Street house at all hours of the day and night. Even now I could name many of them. Moving to Renraw mush have been a godsend to Uncle Harry for there he could be out of doors all day, doing little jobs that were not too strenuous for him or just sitting on some part of the wonderful porches. He died at Renraw in the summer of 1897. He was a lovely person, patient and long suffering.
Father was wonderful, tall and erect, with great dignity and poise, and a charm of manner (with a delightful sense of humor) that I am sure endeared him not only to his family but to others with whom he came into contact. He always called Money "Old Lady". We would see him in the evenings, really late afternoons, when he returned from the office, in the big living room where we were allowed to go for what seemed to us for a very short time. We were dressed in our best, then Venie went with us to the wide folding door where we made our entry alone. She remained in the hall, kept an eye on us you can be sure and called "come, children" when the allotted time was up. This was a daily procedure and how we loved it.
Father had dark red hair with lots of white around the edges and fair skin.
Money we hovered around all day, something interesting going on around Miss Mary or "Ole Miss" as she was sometimes called. The older servants called her "Ole Miss" all the time. She was deaf, stone deaf, they called it, the result of many abscesses when she was a young woman. She used a trumpet, a fascinating black tube with one end that she held in her ear while the other end was held to the speaker's mouth. We adored talking to Money through this remarkable contrivance and even Warner Frazer, her great grandson loved nothing better than to talk through Money's trumpet. He called it her telephone. Money was a dynamo of energy. She was really indefatigable – off to market early every morning, buzzing around the kitchen and pantry, then to the greenhouse where we loved to go with her as it was filled with so many beautiful things and smelled deliciously. By Christmas time there were large tin boxes (about twice as long as they were wide) of white hyacinths and those beautiful and fragrant freesias in full bloom and ready for the house. The Marshall Niel rose with large creamy blossoms and very fragrant blooms in the winter, there was a very large one in the center of the greenhouse and there were always poinsettias and quantities of several shades of bougainvilleas. The Catalonian jasmine bloomed twice a year, in mid-winter and again in mid-summer and vigorously both times. It was always my favorite.
The family and friends that came to the Warner home were legion, Money's kinspeople for far and wide, Father's too, were always dropping in. These with Uncle Joe's and Uncle Ed's friends and just the daily going and coming of the amily made for a very active household. We loved the excitement of it all and needed no radio or television to make life thrilling; it went on under our roof every day.
The Warner family called their parents Father and Mother. As soon as I could talk, I evidently tried to do likewise – Father I could say, but Money was the best I could do with Mother. Eventually Money was Money to everybody. Nell Fall (Handley) even called her Mrs. Money.
I took this picture of Renraw on 30 December 2007 while standing on Trevecca Avenue, which is behind the Nashville Diesel College and I'm guessing was the old Gallatin Road. The old house is surrounded by newer additions to the Nashville Diesel College but looks basically the same as in the above pictures.
Margaret Lindsley Warden died in 2007 at 103 years of age. For more than fifty years she had been a reporter covering the horse set for the Nashville Tennessean. She never married. She was a niece of Percy Warner's wife Maggie Lindsley. The dinning room furniture above and below was in her estate sale and came from the Percy Warner home Renraw.
Below are pages from the book "Images of America, Nashville Interiors, 1866-1920" including chapters on Renraw and Royal Oaks, the home where the Percy Warner family moved in 1913 after his parents died. They had been living with his parents at Renraw.
Notice Percy's mother is referred to as "Mary Tom". Her name is actually "Mary Thomas".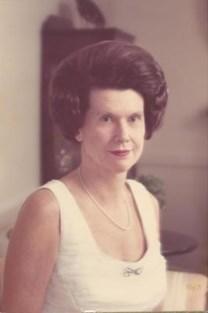 Mary Louise Lea Tidwell died November 30, 2014.
Services will be at St. George's Episcopal Church, 4715 Harding Road, on Tuesday, December 2, 2014 at 1:30 p.m. with burial in Mount Olivet Cemetery. The family will receive friends at the Church on Tuesday, December 2, 2014 at 12:30 p.m. until the time of the service.
Born in 1923, she was a lifelong resident of Nashville. Mrs. Tidwell was the widow of the late Dr. Cromwell Tidwell, Jr., a prominent Nashville dentist. She was a daughter of the late Percie Warner and Colonel Luke Lea, founder of the Nashville Tennessean and a former United States Senator. She was the granddaughter of the late Mr. and Mrs. Percy Warner
She was preceded in death by three brothers: Luke Lea, Jr., Percy Warner Lea and Overton Lea.
She is survived by two daughters, Percie Tidwell Snider and Lea Tidwell; son, Cromwell Tidwell III (Emily); five grandchildren, Carolyn Cate Tidwell, Emily Warner Tidwell, Cromwell Tidwell IV, John Michael Snider, Jr., and Lea Warner Snider; and a sister, Laura Lea Knox (Mrs. William Knox), all of Nashville.
Mrs. Tidwell was the author of a biography of her father, Luke Lea of Tennessee, published in 1993. Active in the affairs of the community, she was a past president of the Junior League of Nashville, the Women of St. George's Episcopal Church, and the International Study Club. She was on the advisory board of the Friends of Warner Parks. She was a member of the Colonial Dames of America in Tennessee, and the Vanderbilt Aid Society, of which she served as secretary and vice-president. She was formerly on the board of Family and Children's Service, and a member of the Query Club, Centennial Club, and the auxiliaries of the Nashville Dental Society and the Tennessee Dental Association.
Prior to her marriage in 1948, Mrs. Tidwell was a society reporter on The Tennessean. She graduated magna cum laude from Vanderbilt University in 1945, received an M.A. in 1946, and was a member of Phi Beta Kappa and Delta Delta Delta social fraternity. She served two years as the first female president of the Vanderbilt University Student Union. She also traveled extensively.
Descended from pioneer families influential in the life of Nashville, Mrs. Tidwell was the great-granddaughter of James C. Warner, a pioneer developer of iron and coal interests throughout the South; Dr. John Berrien Lindsley, president of the University of Nashville; and Judge John M. Lea, mayor of Nashville in 1849. She was a direct descendent of Judge John Overton and William Cocke, United States Senator when Tennessee was admitted to the union, and of Robert Cartwright, an original settler of Nashville arriving by boat with John Donelson in 1780.
The family thanks Bernice Overton for the excellent care she took of Mrs. Tidwell.
Honorary Pallbearers are George H. Cate, Jr., Lloyd P. Crockett, Franklin, the Reverend Charles Fels, Knoxville, Z. Alexander Gentle, William N. Knox, Jr., Northport, ME, Overton Lea, Jr., Knoxville, Percy Warner Lea, Randal McGavock Lea, W. T. Mallison III, Hendersonville, William R. Rubino, and Dr. Gary L. Waltemath.
Active Pallbearers are great-nephews and cousins residing in the local community: Christopher Warner Gentle, Ryan McGavock Gentle, Luke Lea II, Warner Lea Murphy, Woods Murphy, Berkley Nance, Will Rubino, Jr., and Govan White.
In lieu of flowers, a contribution in memory of Mary Louise may be made to St. George's Episcopal Church, 4715 Harding Rd., 37205; Friends of Warner Parks, 50 Vaughn Road, 37221; or to a charity of your choice.
Arrangements by Marshall-Donnelly-Combs, 615-327-1111. View the online obituary: www.MarshallDonnellyCombs.com.