Below is the "Greenie Board" that is on display in Ready Room 3 aboard the Midway in San Diego.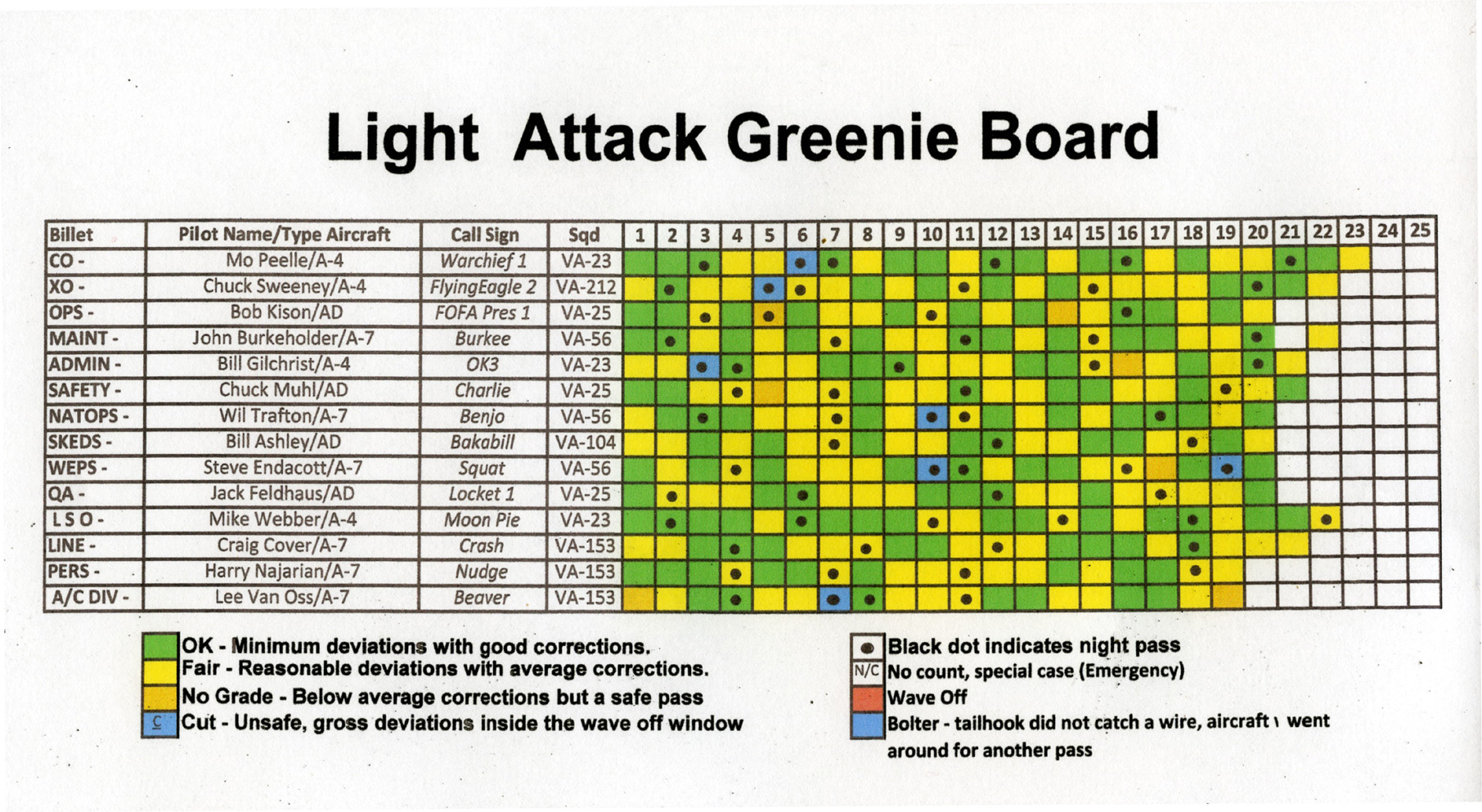 The July 2008 Fist of the Fleet Association Newsletter had the following report:
MORE ON THE MIDWAY READY ROOM 3 PROJECT
So far, four ready rooms have been restored - although there will be continuing progress for quite a while. Ready Room 3 has been established as the "light attack" RR to depict the role that the A-1 , A-4 and A-7 played in Midway's history. Our own squadron, The Fist Of The Fleet, has a very prominent display in the Ready Room with several pictures of our aircraft, several logo items, and three members of VA-25 are listed on the "greenie board" - Bob Kison, Chuck Muhl & Jack Feldhaus.
Below is a photo of the Ready Room on the USS Midway Museum showing the Greenie Board on the wall. The photo came from the museum web site on 21 March 2017.
Following is a list of links of interest.
NavSource Online: Aircraft Carrier Photo Archive, USS MIDWAY(CVB-41)(later CVA-41 and CV-41)
NavSource Online: USS Midway Museum
Link to USS Midway information and free reading of all ship's cruise books.